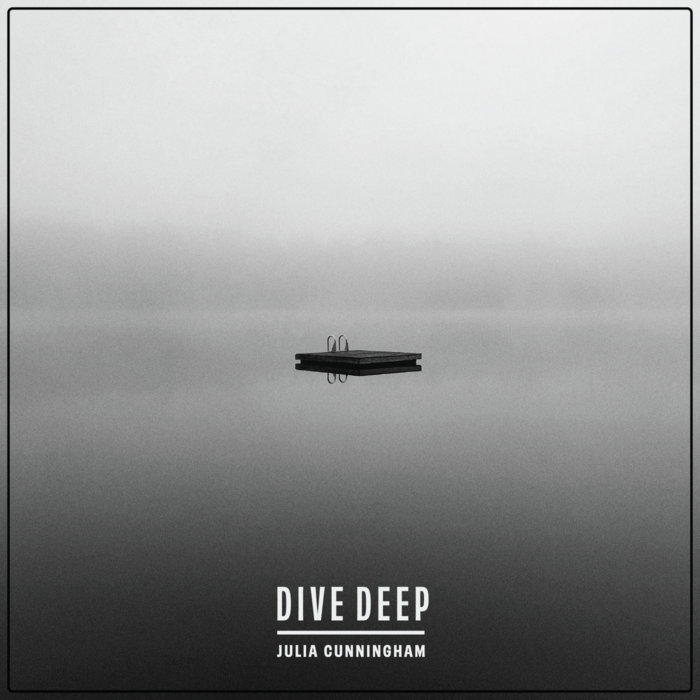 Julia Cunningham is a singer-songwriter from Halifax, Canada. After years of quietly sharing her music with local audiences, the Music Nova Scotia grant recipient is stepping into the spotlight as a captivating emerging artist. Cunningham's recently arrived debut EP, Dive Deep, is a culmination of many years of writing, creating and fine-tuning a collection of songs that are deeply personal, yet profoundly relatable. From her warm vocals to her earnest lyrics to her skillful guitar playing, Cunningham's folk-pop sound exudes a sense of nostalgia befitting for the end credits of a movie.
In order to bring Dive Deep to life, Cunningham was tasked with navigating a global pandemic, overcoming vocal cord paralysis and undergoing open heart surgery—all before the age of 30. Though many of the songs were written prior to these unthinkable circumstances, recording them having emerged on the other side has added incomparable and immeasurable depth.
Simply arranged and effortlessly composed, the five-track EP is a delightful collection of musical vignettes. Beginning with "Dive Deep," Cunningham explores the intricacies of finding common ground when there is an ocean of difference in perspective. The EP then moves into "Cardboard House," which touches on the fragility that comes with searching for love and connection. Carried by a three-part harmony, "Home" turns inward, reflecting on tensions between coming and going; between putting down roots and branching outward. The blend of guitar picking and banjo on "Be Back Soon" smoothly complements the lyrics about the presence that remains after losing a loved one. Fittingly, the EP ends how it all began, with Cunningham singing solo with her guitar. "She and I" is a story of finding yourself on the other side of the table after years of growth and change.
Dive Deep was recorded at both The Sonic Temple and at award-winning producer Paul Aarntzen's home studio. Aarntzen, who was formerly one-fifth of the Halifax-based band Hillsburn, mentored Cunningham through the production process and provided his expertise in mixing and sound engineering. To add musical depth and round out the EP, Cunningham brought in Melissa Comeau (vocals), Christiane Thériault (vocals and piano), Cassie Mann (bass), and Timm Reinhardt (drums).
The path to produce Dive Deep was never straightforward, however, the greatest creations rarely are. The promising young artist's first EP is both an ending and a beginning; a thank you to what was, and an invitation to what is to come. The dust has settled, and Cunningham is confidently looking forward with clarity and purpose, while never being afraid to look in the rear-view to see just how far she's come.
By: Alix Bruch
[click for hi-res download]